About the Artists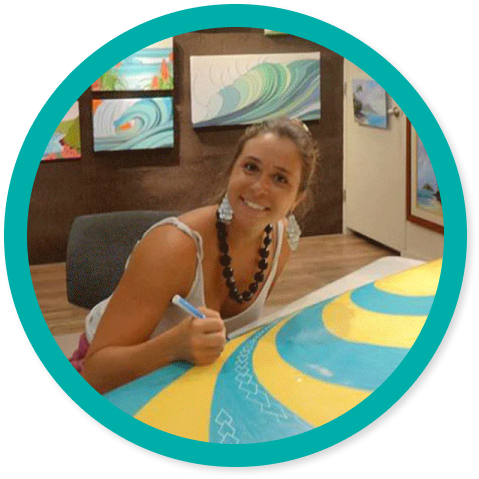 Growing up in Argentina and surfing in Uruguay, Odile 'Odi' Schlossberg developed an irreplaceable passion for the ocean. It wasn't long before she started traveling the world in search of surf and new sources of inspiration. She is currently based in Northern California and Hawaii, where she takes inspiration from beautiful coastlines, waves and unique oceanfront forms.
Her style developed from combining principles of graphic design and the fluid motions of acrylic painting. With a background in architecture and design, her artwork incorporates distinct design principles mixed with the organic quality of nature.
"Through art, I aim to express that feeling we get when we see a perfect wave, or when we admire the sunset while we're sitting on our board...Surf's Up!"